Introducing the 2018 Drug Trend Report:
Delivering Another Industry-Leading PMPM Trend for 2018!
In an industry faced with price inflation and increased specialty drug utilization, we understand that managing pharmacy benefit costs can be a challenge. That's why we work hard to make prescriptions more affordable for you and your members.
We're proud to report that, in 2018, we achieved an industry-leading per member per month (PMPM) of $75.83 across our commercial book of business, which is 15% lower than the industry average of $88.97 PMPM. In addition, we've successfully provided clients with a cumulative savings of $57.13 PMPM over the last five years, demonstrating our ability to reduce costs over the life of the contract and beyond.
Report highlights include: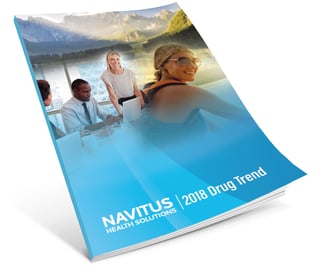 Forty-eight percent of clients experienced a negative trend compared to 2017

Clients new to Navitus in 2018 saved an average of 16% in drug cost

Plan sponsors from a wide variety of industries that switched from another PBM and adopted our cost-reduction strategies achieved a significant PMPM trend savings of up to 35%
To find out more about the innovative, cost-reducing strategies that allowed us to deliver these results, download our full 2018 Drug Trend Report now!